Success, diversity and innovation were celebrated in style at The Plymouth Herald Business Awards.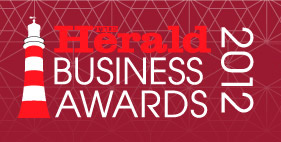 TV personality Esther Rantzen joined the city's brightest business minds for the black-tie ceremony at the Holiday Inn on Thursday 12th April 2012.
The glamorous event recognised the breadth and brilliance of the city's entrepreneurs – from a global telecommunications firm to a teenager's after-school poultry enterprise.
Special guest Miss Rantzen, former That's Life! star, and founder of charity ChildLine, led the proceedings.
She said: "In a tough economic climate when every time you pick up a newspaper there's bad news about your life savings, your business venture, your job, it's fabulous to be able to attend an event celebrating innovation, achievement and fresh new ideas.
"It is not only about recognising their skill and determination, but about providing role models for other people.
"The calibre of the nominees is very, very high. It is a privilege to meet them. The judges must have had a really difficult time selecting the winners."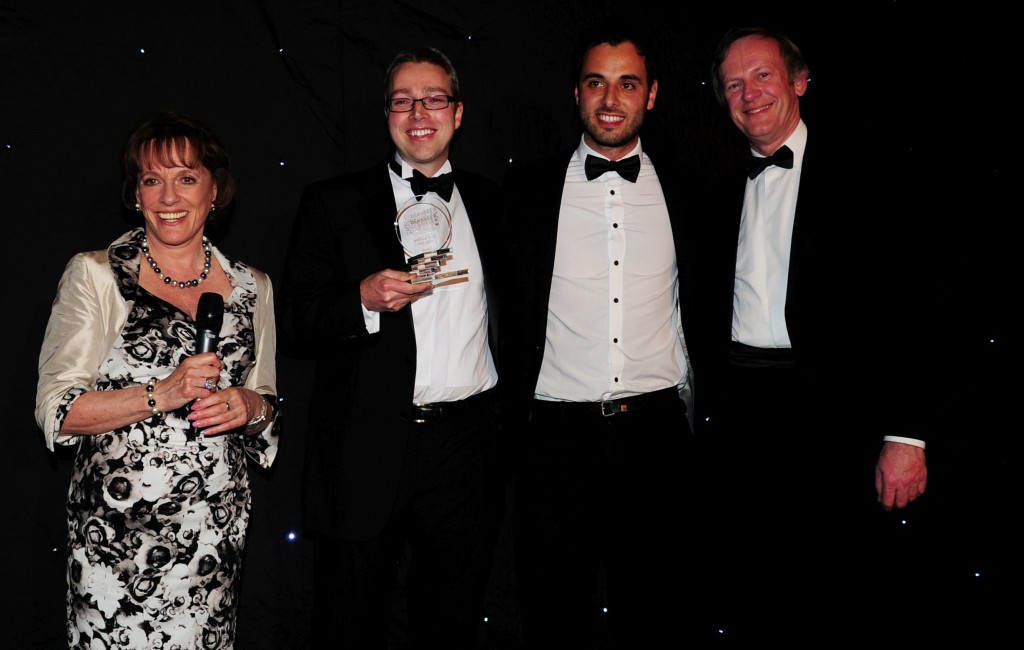 Miss Rantzen commended Tufcoat and Co-Director Aubrey Kingsbury as she presented him with the award for Small Business of the year remarking on the company's innovative diversifications which have seen the business move from marine to aviation to construction applications. Miss Rantzen later shared jokes with the team regarding fanciful applications such as fashion and some thing regarding mother-in-laws.
The annual awards, which come together under the Positively Plymouth city branding, are presented in association with Plymouth Chamber of Commerce.
David Parlby, Chamber chief executive, said: "It has been a great evening celebrating the success of many Plymouth businesses.
"The standard of entries was extremely high this year and it is encouraging to see the breadth and variety of companies.
"Events like this are important. Everyone is so busy working trying to make businesses successful, often we don't have time to take a step back and recognise our achievements."
A judging panel came up with the shortlist for the 13 categories after sifting through bulging mailbags of entries.
It included small and medium-sized enterprises, and nationally known companies.
Well-known city business figures vied for individual awards alongside up-and-coming faces.
The Herald received more than 125 nominations for businesses, social enterprises, projects and individuals across the paper's readership area.
The judging panel consisted of Bill Martin, former editor of The Herald; Andrea Greer, who runs Greer Recruitment Services Ltd with her husband Stephen Greer in Plymouth's Hoe area; Ian Brokenshire, senior partner at accountancy firm KPMG's Plymouth office; David Parlby; and Judith Reynolds, from Plymouth University's Board of Governors.
Awards were presented in categories including Best Business, Family Business, Innovator, Small Business, Social Enterprise, Green Business, Young Business Person, Corporate Social Responsibility, Spirit of Enterprise, Lifetime Achievement, Sustainability, Manufacturing and Entrepreneur.
Firms and organisations sponsoring individual awards included VH Graddon and Sons, City College Plymouth, Tamar Science Park, First Great Western, Plymouth University, Wrigley, Plymouth Better Together, Outset Plymouth/YTKO, Plymouth Chamber of Commerce, South West Water, MVV Environment Devonport Ltd, and Viridor.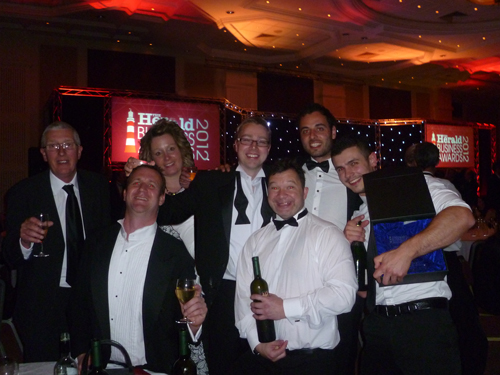 Small Business of the Year sponsored by First Great Western
Winner: Tufcoat
Shortlisted: Clever Student Lets, Karris Ltd