Tufcoat industrial shrink-wrap creates a strong and durable cover keeping modules, equipment and assets protected during transport and storage. We manufacture our products in a range of roll sizes up to 14 m wide so even the largest item can be safely covered in a single sheet.
From helicopters to modular units, aircraft engines to oil and gas caissons, all industrial projects share the same basic need to keep items in factory condition for extended periods of time.
Whether from long a long journey on an exposed low-loader or being sat outside through all weather conditions, choosing the right protection for the units is vital.
The inadequate sheeting can at best leave items looking dirty and unprofessional, at worst damage them leading to costly repairs and project delays.
Tufcoat is heat shrunk to create a 'drum tight' and tear resistant covering over any shape to form a taut, bonded skin overcoming the disadvantages of conventional covers, such as tarpaulins, that can detach and cause damage during transport.
The film is manufactured with UV inhibitors and ethylene-vinyl acetate (EVA) to retain its elasticity and prevent the film becoming brittle when used for long-term storage.

'Drum-tight' fit
Tufcoat shrinks in 2 directions to produce a tight moulded fir improving wind resistance.

Project aesthetics
Enhances external appearance giving a professional looking cover for assets in transit.

High performance
Shrink-wrap provides excellent protection from high winds and rain once installed.

100% recyclable
Shrink-wrap can be recycled once removed, providing it is not contaminated.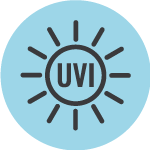 UV Resistant
Contains Ultra Violet inhibitors, tested to ISO 4892-2 to provide long term protection from the Sun.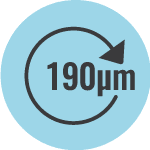 190 micron suited for transport and storage
Thickness to protect assets during long-term storage or transportation.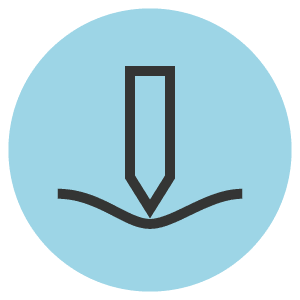 Impact resistant
Tufcoat shrink-wrap is highly resistant to tears and impacts and certified to ISO 6383-2 and 7765-1.

Versatile
Tufcoat shrinks in 2 directions to produce a tight moulded for improving wind resistance.​
What makes Tufcoat industrial shrink-wrap different?
Tufcoat shrink-wrap is manufactured to our unique formula.
We don't repackage other companies products which gives us control over our manufacturing process, maintained in accordance with ISO9001 – a standard which we have maintained since 2005.
As a premium product, Tufcoat 300 micron shrink-wrap is approved by Warringtonfire Certifire scheme tested annually to TS62 and TS63, it also complies with BS: EN13501 class B, d0, s1.
We can install the industrial shrink-wrap using our own expert specialists or we can provide the training and materials to anyone wishing to do it themselves.
Get a quick, no obligations quote